Azure itself is a huge infra. No need to describe. If you want to test Azure integration elements or Dynamics functionalities one of the requirement is having Azure subscription. I am writing this post as a part of creating Dynamics environment series.
Azure Free Trial Subscription will give you £150 credit. You can use this credit whatever you want. You can create Azure SQL database, create storage, host a web application, create virtual machines, create Dynamics 365 F&O virtual machines,… etc.
You need Office365 account for this. If you don't have one, take a look at my previous post, How to create Office365 Account – ARBISTECH
Go to https://portal.azure.com/#home and login with Office365 account.
Click "Start" button to create a new trial subscription.
Put in your information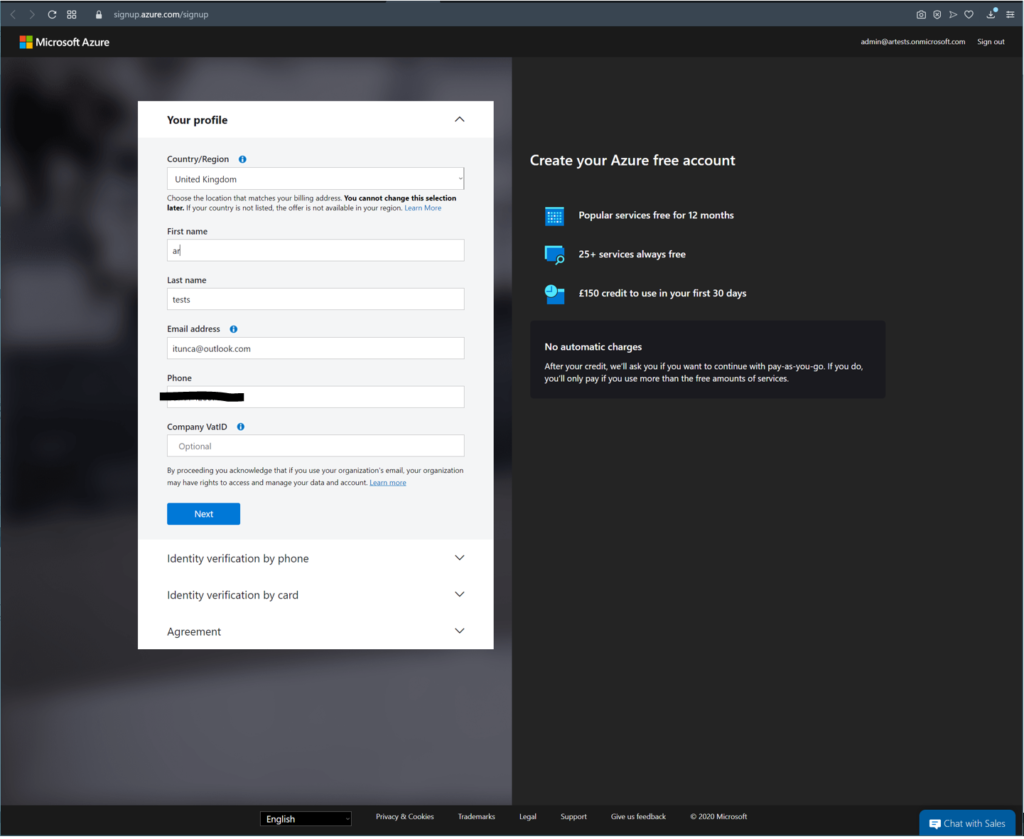 Verify you phone number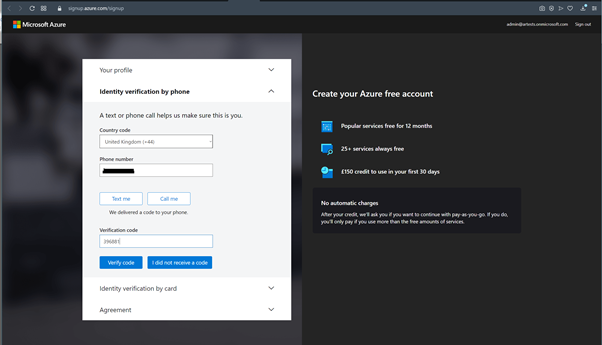 Put in credit card information. Don't worry. If you don't extend yourself , you wont be charged.
Select the first option to agree with conditions and click the signup button
Now you free trial and £150 credit enabled. That's all up to you. You can now explore azure. Congrats!
Dynamics 365 F&O environment installers : this part is for you
Click home > subscriptions and copy subscription ID

Click on the Free trial link , then select Access control from the menu.
First, add your account as the owner.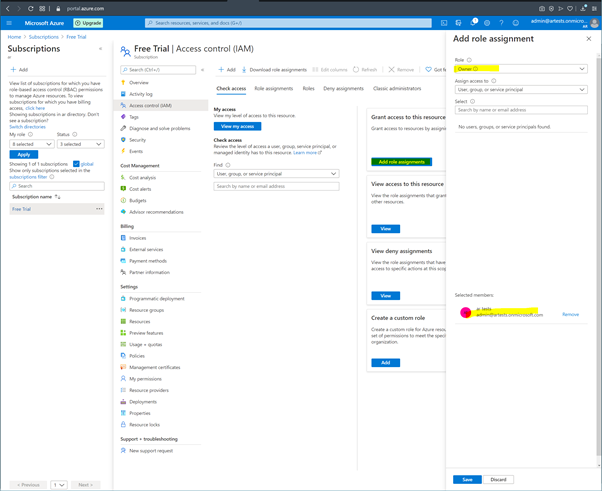 Second, add dynamics deployment services account as the contributor.
This will allow you to add this Azure subscription in LCS.